Böker Plus Gnome neck knife, blade length 5.6 cm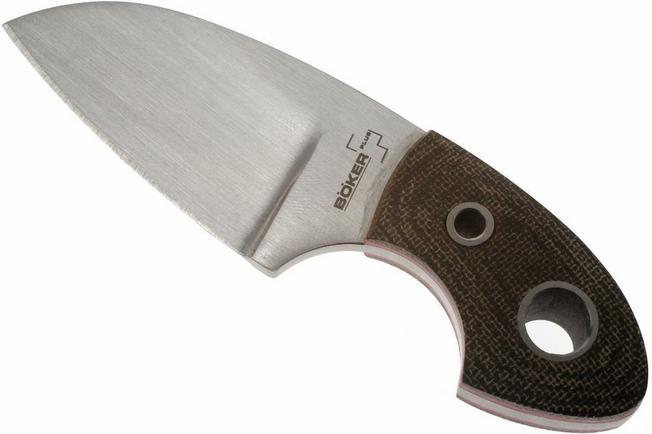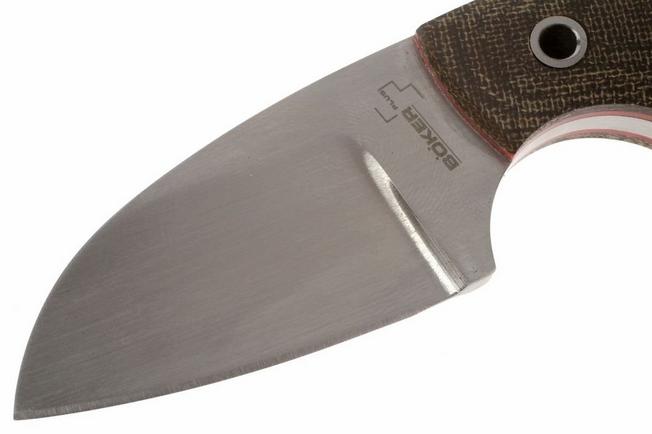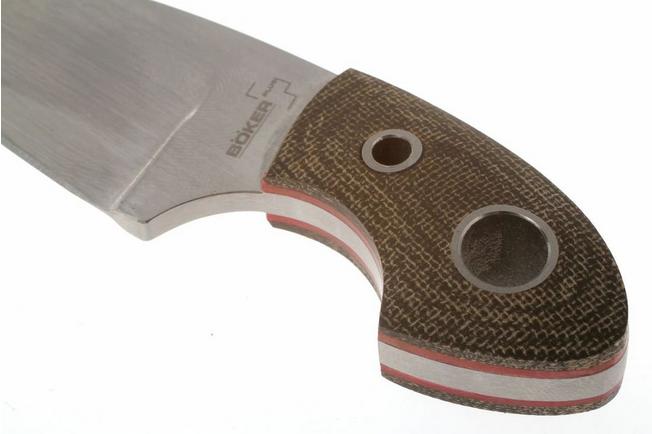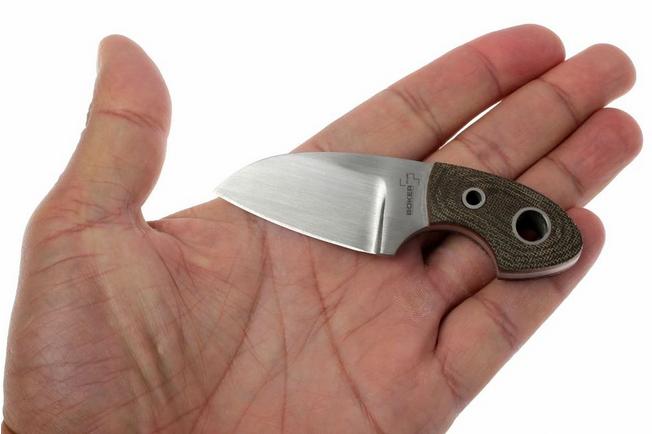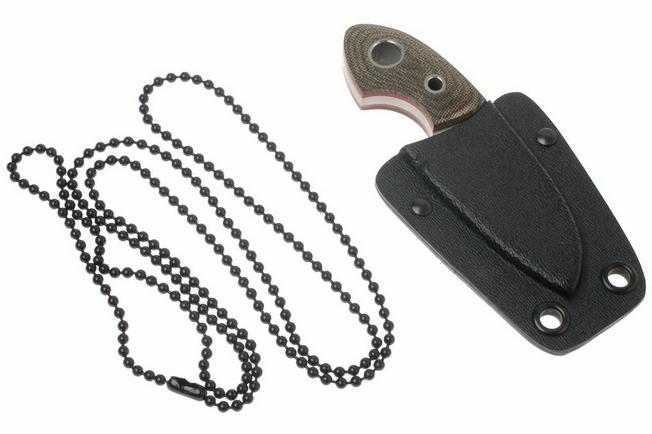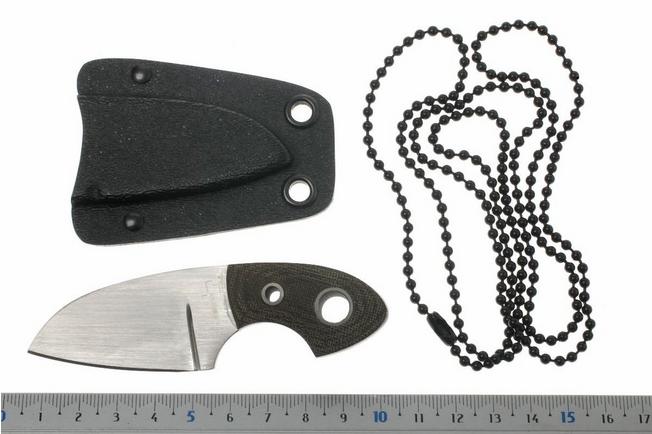 Böker Plus Gnome neck knife, blade length 5.6 cm
Free returns within 30 days
Our customers give us a 5-star rating
We ship from the Netherlands
Full description
This small fixed blade knife is so compact that it is always easily accessible. Despite its small size, this little gem is very comfortable and easy to handle thanks to its unique design created by knife maker, Jesper Voxnaes. The green Micarta scales guarantee a secure and excellent grip and the red fibre sections provide an attractive contrast to the green Micarta scales.
Reviews
Greg Tedham, Lewes
Wednesday 30 December 2020
Good quality heavy built tiny knife
---
Douglas Lang, Kilmarnock
Wednesday 18 April 2018
Nice wee blade. Ofc it's a single finger grip number but no les comfy to grip. Razor sharp out of the box and it does look nice. I am a collector and don't intent wearng this as a neck blade but it comes with a nice kydex sheath that holds the blade very very securely. In fact removing the blade once it is in is a job needing care and no small amount of force. Cutting yourself at this stage i suspect might be a thing to watch. It has a hanging lanyard lf the nylon bathchain ype which, if i were to war it, i would replace with a leather thong. Nice knife, worth the money and a good addition to any collector.
---
Lozy, Oldham
Friday 23 March 2018
First off, the small blade passed the paper test cutting with a clean straight line, all good so far but and this is a BIG but the Kydex sheath doesn't hold the knife when inverted which defeats the object of buying a neck knife!!! I had to do some work on the sheath myself to make it function as a neck knife, So in my opinion that makes it not fit for purpose, I don't like the idea bad -mouthing a brand like Boker but just giving my honest opinion.
---
Daryl, Felixstowe
Thursday 1 June 2017
Superb little fixed blade feels comfortable in the hand and sharp out of the box Like all bokers built to last and well worth the money
---
A. Simsek, Amersfoort
Thursday 9 June 2016
---
See all reviews
Böker Plus Gnome neck knife, blade length 5.6 cm
Free returns within 30 days
Our customers give us a 5-star rating
We ship from the Netherlands