Chef's Choice Pronto 464 black, knife sharpener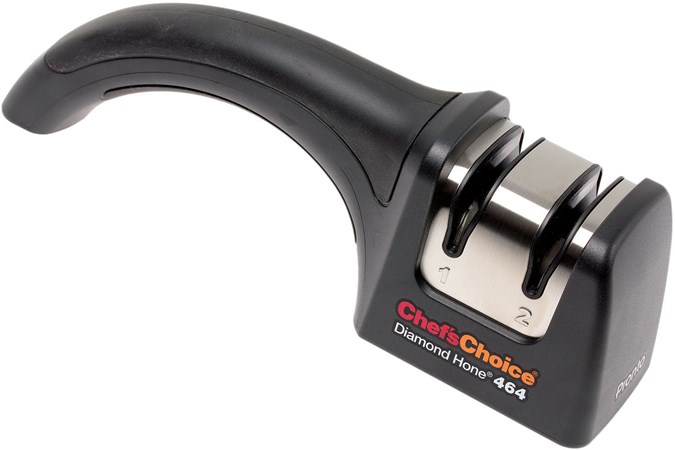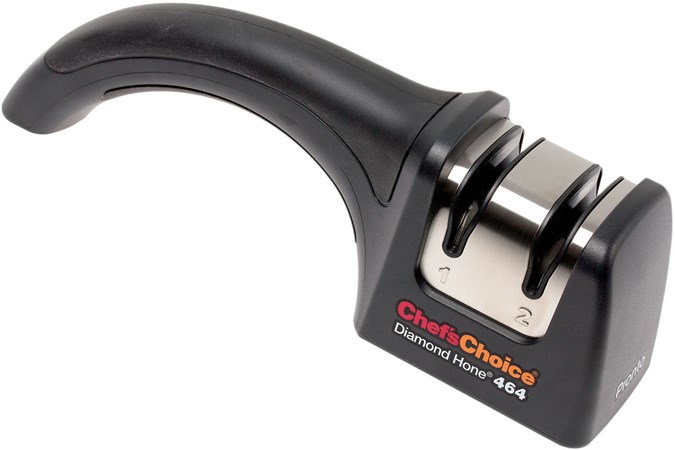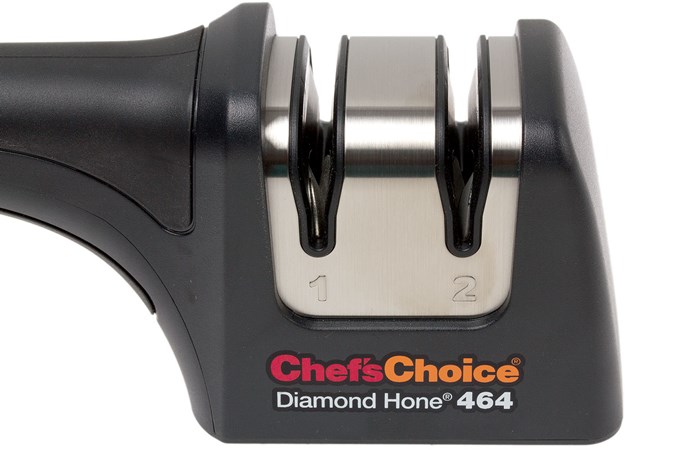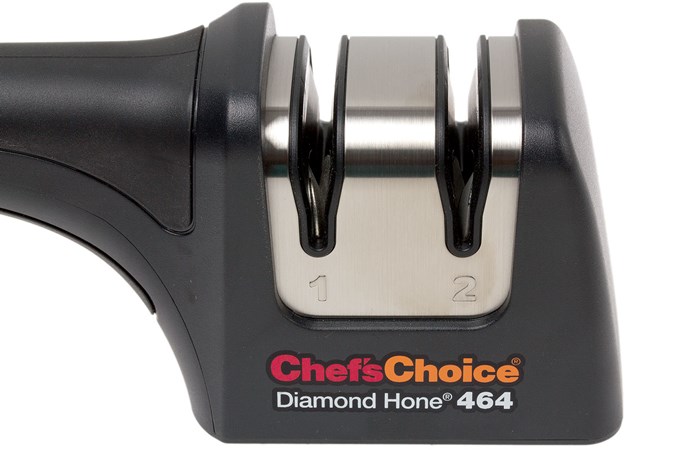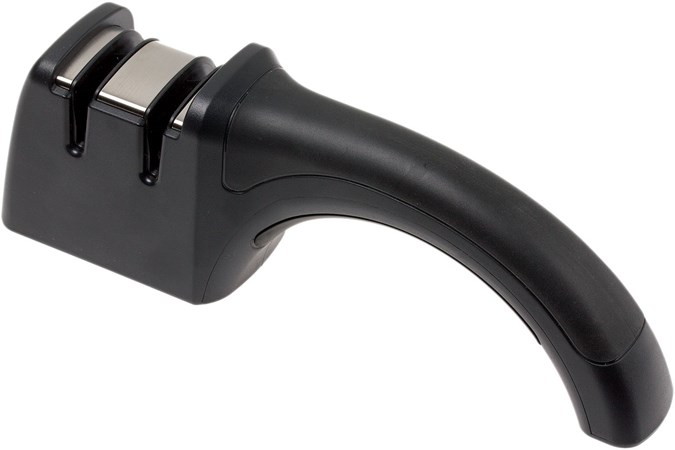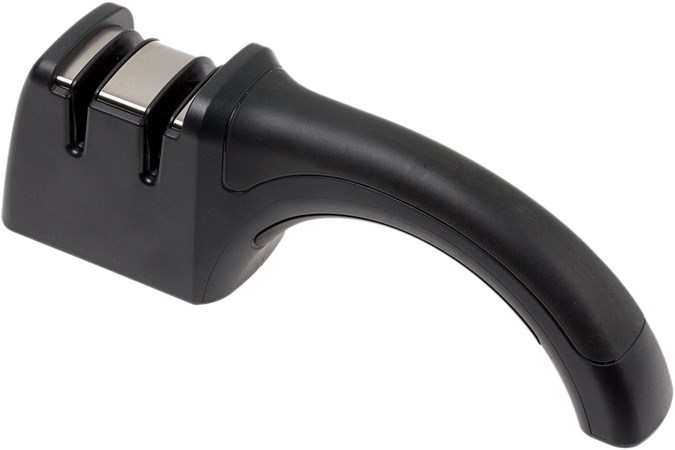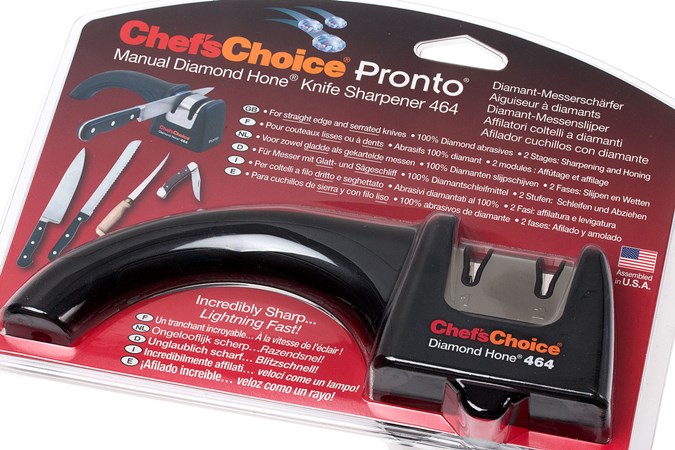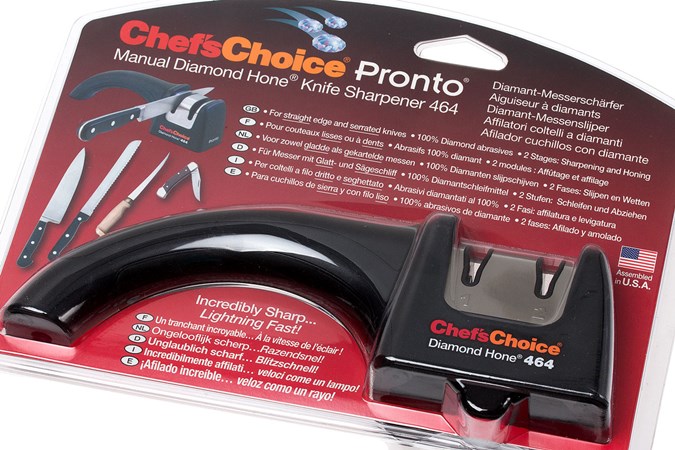 SKU: CC22CC464
In stock
Ordered today, shipped tomorrow
The Chef's choice Pronto 464 is a compact and effective knife sharpener. This handy sharpener uses diamond-coated grinding wheels. This gives you a good grinding result quick and easy. Thanks to the criss-cross technology, your knife will have a burr-free and razor-sharp edge. As a result you can now cut quickly and effortlessly. It is equipped with a comfortable handle and anti-slip feet for optimum ease of use.
The Use of the Chef's Choice Pronto 464
The Pronto uses a coarse diamond-coated disc for phase 1. In phase 2 it uses a fine diamond-coated disc for serrated knives and polishing During both phases you sharpen the knife at a 20 degree angle. Japanese knives are therefore less suitable for this sharpener. We recommend the Chef's Choice ProntoPro 4643, knife sharpener. Blunt knives can be passed through phase 1 of the sharpener 20 times or more.
In phase 1 you sharpen blunt knives at an angle of 20 degrees. Use phase 2 to polish the knife.
In phase 2 you polish the knives for a burr-free and razor-sharp result. Getting through the sharpener two or three times is enough. Serrated knives can only be sharpened in phase 2. Turn over the Pronto regularly so that the sharpening residue falls out.
| | | |
| --- | --- | --- |
| Brand | Chef'sChoice | |
| Colour | silver, black | |
| Country of origin | USA | |
In stock
Ordered today, shipped tomorrow

Product groups

Brands

Deals

Information

<![if !IE]> <![endif]>