Wüsthof 7298 cutting board TPU black, 38x25 cm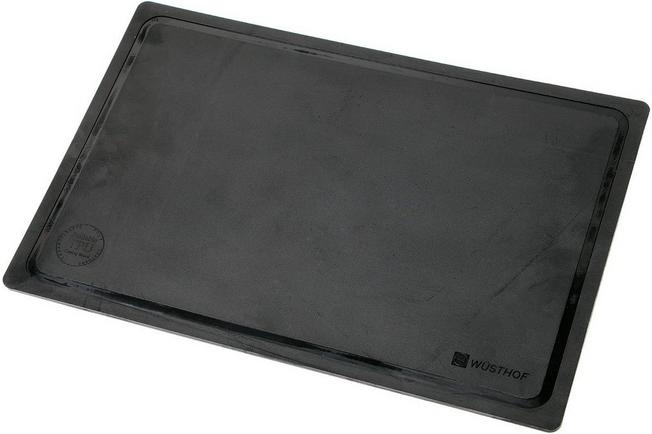 Wüsthof 7298 cutting board TPU black, 38x25 cm
Free returns within 30 days
Our customers give us a 5-star rating
We ship from the Netherlands
Full description
This Wüsthof 7298 is a black cutting board made of TPU. A modern board with necessary flexibility thanks to its material. This avoids you from cutting in the board and you easily chop the sliced vegetables and meat into the pan without spilling. A very practical solution!
Reviews
Dîna, Namur
Thursday 14 January 2021
---
, NOTTINGHAM
Tuesday 12 January 2021
Probably the best general cutting boards. Kept one and gave rest as gifts to my children who are setting up homes of their own. A bit more education!
---
Jennifer Jordan, Cerne Abbas, Dorchester
Tuesday 15 December 2020
Quality excellent. Easy to clean. I have several of these boards for different foodstuffs. Very satisfied with my purchase.
---
Ed, Koudekerk aan den Rijn
Wednesday 1 July 2020
---
F Lagemann, Leiderdorp
Wednesday 24 June 2020
---
Wüsthof 7298 cutting board TPU black, 38x25 cm
Free returns within 30 days
Our customers give us a 5-star rating
We ship from the Netherlands